Dipl.-Ing. (FH) Andreas Teufel
Certified Scrum Master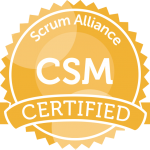 Lienfeldergasse 46/5
1160 Wien
admin [at] devils-heaven.com
UID: ATU72507557
Policy for Protecting Your Online Privacy
This website uses a local installation of Matomo to help analyze how users use the site. The tool does NOT use "cookies" to collect standard Internet log information and visitor behavior information in an anonymous form.
We will never (and will not allow any third party to) use the statistical analytics tool to track or to collect any Personally Identifiable Information (PII) of visitors to our site. We will not associate your IP address with any other data. We will not link, or seek to link, an IP address with the identity of a computer user. We will not associate any data gathered from this site with any Personally Identifiable Information from any source, unless you explicitly submit that information via a fill-in form on our website.
If you have questions concerning our privacy policy, please use our contact details to discuss them.
Matomo Opt Out:
You may choose to prevent this website from aggregating and analyzing the actions you take here. Doing so will protect your privacy, but will also prevent the owner from learning from your actions and creating a better experience for you and other users.
Referral Program: If you need a reliable, fast and cheap hoster (for WordPress or anything else), use this link and buy shared/managed hosting or a root server: