Dipl.-Ing. (FH) Andreas Teufel
Certified Scrum Master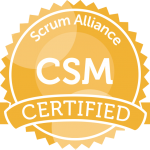 Ortliebgasse 48/14
1170 Wien
admin [at] devils-heaven.com
UID: ATU72507557
Policy for Protecting Your Online Privacy
This website uses Google Analytics to help analyze how users use the site. The tool uses "cookies," which are text files placed on your computer, to collect standard Internet log information and visitor behavior information in an anonymous form. The information generated by the cookie about your use of the website (including IP address) is transmitted to Google. This information is then used to evaluate visitors' us of the webiste and to compile statistical reports on website activity for [enter company name].
We will never (and will not allow any third party to) use the statistical analytics tool to track or to collect any Personally Identifiable Information (PII) of visitors to our site. Google will not associate your IP address with any other data held by Google. Neither we nor Google will link, or seek to link, an IP address with the identity of a computer user. We will not associate any data gathered from this site with any Personally Identifiable Information from any source, unless you explicitly submit that information via a fill-in form on our website.
Further Information about Cookies
The Interactive Advertising Bureau (IAB) is an industry body that develops standards and guidelines to support online buisness processes. It has produced a series of web pages that explain how cookies work and how they can be managed.
If you have questions concerning our privacy policy, please use our contact details to discuss them.
Facebook Social Plugins
Our website uses social plugins ("plugins") provided by the social network facebook.com, operated by Facebook Inc., 1601 S. California Avenue, Palo Alto, CA 94304, USA ("Facebook"). The plugins are identifiable by a Facebook logo (white letter f on blue background or a thumb up icon) or the notice "Facebook Social Plugin". For a full list of all social Plugins please see http://developers.facebook.com/plugins.
When you visit a page of our website that contains a social plugin, your browser establishes a direct connection to Facebook servers. Facebook directly transfers the plugin content to your browser which embeds the latter into the website, enabling Facebook to receive information about your having accessed the respective page of our website. Thus we have no influence on the data gathered by the plugin and inform you according to our state of knowledge:
The embedded plugins provide Facebook with the information that you have accessed the corresponding page of our website. If you are logged into Facebook, your visit can be assigned to your Facebook account. If you interact with the plugins, for example by clicking "Like", or entering a comment, the corresponding information is transmitted from your browser directly to Facebook and stored by it. Even if you are not logged into Facebook, there is possibility that the plugins transmits your IP-address to Facebook.
For the information on the purpose and scope of data collection and procession by Facebook, as well as your rights in this respect and settings options for protecting your privacy please visit Facebook's privacy policy: http://www.facebook.com/policy.php.
If you are a Facebook member and do not want Facebook to connect the data concerning your visit to our website with your member data already stored by Facebook, please log off Facebook before entering our website. Further you can block Facebook social Plugins by using add-ons for your browser, like the "Facebook Blocker".